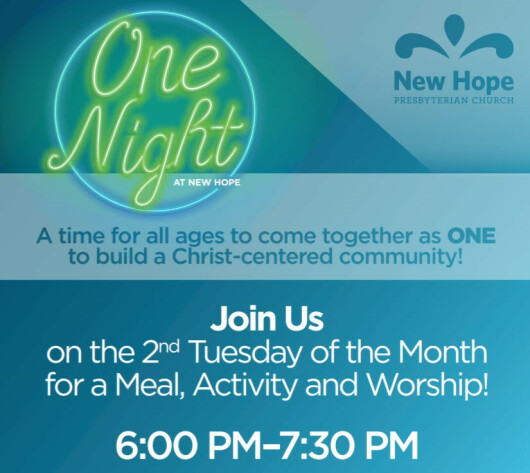 1) New Hope Fishing Trip - October 17-20, 2019
Ray Miller and Steve Ebling are leading a fishing trip to Bull Shoals, Arkansas. The trip includes 2 days of guided fishing on the White River, one of the greatest trout fisheries in our country. You will catch gorgeous trout - guaranteed! The trip is for both spin casters and fly fishers. Men and women are welcome. Cost for guides, travel and lodgeing for 4 days is $700.00. Deadline to reserve your spot is May 1st. Contact Ray Miller or Steve Ebling to reserve your spot today!
2) ONE NIGHT - Join us from 6:00 to 7:30 PM on April 9, 2019 for a Meal, Activity and Worship! Please register below so we can order enough food for everyone.