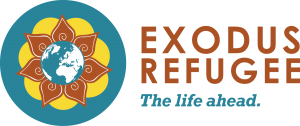 New Hope's Welcome Team has a refugee family to help!
Exodus has matched us with a Karenni family from Burma. They arrived in Indianapolis on April 27th. They are a family of 5 (husband, wife, an 18 year old daughter, a 16 year old son and a 12 year old son).
Since we set up their home, The Welcome Team will work on forming a relationship with the refugee family. We want to help them get used to their new city, practice their English, share meals with them, go through confusing mail with them, and anything else that may come up as they get used to living in a entirely different culture. If you have any ideas about jobs they might apply for, please contact team leader Ginny Zimmerman HERE.
You may get more information about Exodus Refugee Immigration by visiting their website.